Christmas might be over, but it's time to start writing your wish list for next year already. Every January the Consumer Electronics Show (CES) invades Las Vegas to showcase the latest technology products from the world's most innovative companies.
For nearly 50 years, many world-shaping inventions have been unveiled at CES, and this year's show didn't disappoint. Here are a few of the biggest trends at CES 2015 that give a glimpse of the not-to-distant future:
More things in the Internet of Things
The development of the Internet of Things — the interconnectedness of devices that are able to communicate and share data with one another — was perhaps the most prominent theme at this year's conference. What do you think of when you think of a computer? Probably a laptop or maybe your phone or TV.
Very soon your computer could be nearly any device in your home. CES 2015 overflowed with devices contributing to the Internet of Things: a bike pedal that detects if your bike gets stolen, a smart flower pot that automatically waters your plants for you, a battery for your smoke alarm that send alerts to your phone when the alarm goes off.
Wearables get smarter and smaller
Wearable technology continues to get smarter and smaller. Wearables were everywhere at CES, including an abundance of smartwatches. Perhaps the biggest wearable announcement was the unveiling of Intel's Curie Module, a low-power hardware module that's the size of a shirt button. Developers will be able to use Curie to build new wearables out of rings, pendants, glasses and other small items.
Choose your drone adventure
It's a bird! It's a plane! It's definitely not Superman! Drones were flying high at this year's CES. Of all of the big trends at this year's conference, this might be the one with the most direct impact on the packaging world. Drone technology has an increasing number of uses, including surveillance and filmmaking. However, innovators are continuing to create new ways to practically use drones ship products door-to-door, which Amazon has already been experimenting with.
At Ernest we're always looking toward new ideas and technology. That's why we have created a state of the art Innovation Lab to craft new solutions for our customer's packaging problems. We're constantly looking for new ways to move packaging forward.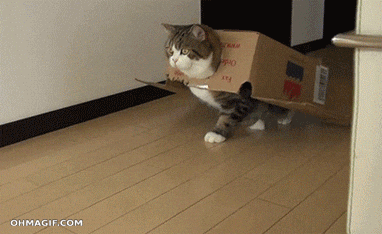 Cardboard might seem pretty low-tech, but it's way ahead of the curve: it's been in the "wearable" market for years! Contact us today about innovative solutions for your packaging needs.